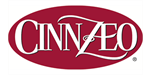 Cinnzeo - Bakery Master Franchise available in Las Vegas
Las Vegas, Nevada

The aroma of sweet cinnamon is one that is recognized and coveted by nearly every culture across the globe. Opportunity never tasted so good
Finance requirements

Franchise Fee:

$30,000
Profile

Cinnzeo is a famous Bakery Café that focuses on serving fresh made Gourmet Cinnamon Rolls and products in a retail bakery setting. Our business was created in Calgary, Alberta; we are a proudly Canadian business with over 30 years of baking experience.
We began opening Cinnamon Roll Bakeries in 1987 and it has been our passion ever since. Layers of tender dough wrapped with a special Cinnamon Sugar blend, baked to perfection, and topped with our smooth Cream Cheese Frosting. Does it get any better than that? If you pair it with a cup of our custom roasted coffee, it does.
With over 70 bakeries throughout Canada, Mexico, and the Middle East we are dedicated to providing products of uncompromising taste and quality, in a warm and inviting bakery. It's how we roll!
Times have changed but values have not. The Cinnamon Roll is a symbol of traditional family values and home baked goodness.
Our Product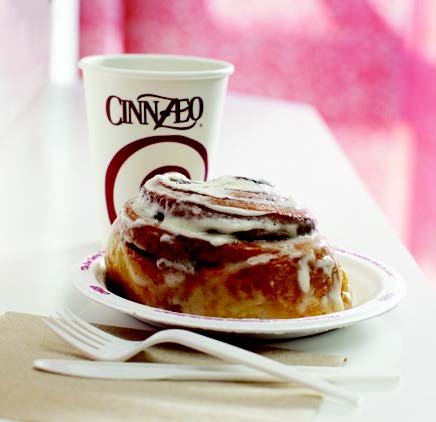 Our recipes have been developed and tested to produce the very highest quality product. Our Cinnamon Rolls are made from scratch and baked every 30 minutes offering our Guests the freshest Cinnarolls available.
We use the world's finest Canadian Wheat and our Cinnamon, Dragon Cinnamon from Indonesia, is the highest grade of Cinnamon available in the world. This special Cinnamon is what gives our product that truly unique taste and aroma. All this is topped with our delectably smooth Frosting made with Philadelphia Cream Cheese. It keeps our guests coming back again and again for more.
Many people ask us which "Food Group" a Cinnamon Roll fits into. The answer is that our Cinnamon Rolls fit into a category all of their own, "Comfort Food". Quite simply eating a Cinnzeo Cinnamon Roll just makes you feel good.
The Guest Experience
It begins with the enticing aroma of Cinnamon and coffee. It evolves as the guest enters the bakery and meets our welcoming staff.
The experience continues as they view the whole entertaining process of rolling, baking, and frosting the of Cinnamon Rolls, knowing that the product they are about to purchase has been prepared fresh with great care. Our guests truly fall in love with our brand with the first bite. Our bakeries are warm and inviting and people have fun coming to them.
Master Franchising - Opportunity Never Tasted So Good!
The aroma of sweet cinnamon is one that is recognized and coveted by nearly every culture across the globe. It's what keeps our Guests coming back for more.
Our promise to franchise partners: a timely franchise support network, communication that is open and ongoing, and help when you need it. We've built a strong franchise and operations system and have a team of experts to continue to build the brand and help our partners reach their goals.
A Master Franchise with Cinnzeo has numerous benefits over a standard franchise.
Franchise fees - When you sell a franchise you will receive the $30,000 franchise fee. This sets us apart from most other master franchisees.
Royalties - You receive royalty income for the life of your franchisees in your exclusive territory, 4.5% of each franchisee's gross sales every month.
Low Overhead - Start small and expand as you go. You can operate a Master Franchise by yourself and expand your team as you grow. It is not unusual for Master Franchisees to develop their region and semi-retire while enjoying a large income.
Build Equity - Once you open your own franchises and sell franchises, you significantly increase the value of your Master Franchise investment.
Build A Nest Egg For Heirs - Substantial inheritance for your heirs with the opportunity for succession.
Freedom - A Master Franchise allows you more freedom than a regular franchisee. Your primary function is as a business consultant or coach to your franchisees.
Turnkey Unit Development - Sell them for a considerable profit and build additional royalty income.
Financial Leverage - Leverage your income stream to develop additional units and increase the territory value.
Prestige - The prestige of owning a Master Franchise and controlling an entire area can give you tremendous satisfaction and financial leverage.
Our Team
Our staff, from Operators to Support Staff, go through intense and comprehensive training. They are knowledgeable in all areas of our business. Most importantly they are trained to provide extremely high quality service that focuses on meeting the needs of our Guests and Franchises.
Our Corporate Support Teams give our franchisees the tools, training, and advice needed to help their businesses thrive. We too are operators and we work together with our Partners to coach them on how we built our Brand and share key strategies for sales growth and continued brand awareness.
Our Locations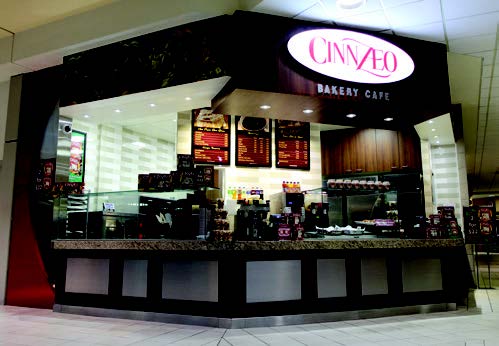 Our Bakeries are typically located in high traffic locations such as regional shopping malls, high-streets, and Universities. We offer both in-line and kiosk designs that will best suit the efficiencies needed to operate a chosen location.
With over 70 locations worldwide, picking the ideal spot is critical and our Team always strives to select locations characterized by heavy traffic and high visibility.
Our growth around the globe proves what we have always known to be true: Cinnzeo's unique guest experience paired with delicious Cinnamon Rolls is a successful formula wherever it's applied…from Saudi Arabia to British Columbia, Canada.
This is what great brands are made of.
Locations
Franchise Fee:

$30,000

Contact

Franchise Fee:

$30,000

Contact

Franchise Fee:

$30,000

Contact

Franchise Fee:

$30,000

Contact

Franchise Fee:

$30,000

Contact

Franchise Fee:

$30,000

Contact

Franchise Fee:

$30,000

Contact

Franchise Fee:

$30,000

Contact

Franchise Fee:

$30,000

Contact

Franchise Fee:

$30,000

Contact

Franchise Fee:

$30,000

Contact

Franchise Fee:

$30,000

Contact

Franchise Fee:

$30,000

Contact

Franchise Fee:

$30,000

Contact

Franchise Fee:

$30,000

Contact