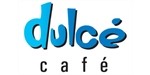 Dulce Café - Coffee Shop Franchise
Dulce Café offer future business owners a complete turnkey package to help launch their own Coffee Shop.
Finance requirements

Total Investment:

R500 000 – R2 400 000

Areas Available

South Africa & Namibia
Profile
Become part of the family
Dulce Café offers future business owners a complete turnkey package to help launch their own franchised Coffee Shop.
Having built over 70 independently owned and operated coffee shops across South Africa and Namibia (under the Wiese Coffee Holdings umbrella – owned by Kobus & Belinda Wiese) we consider our franchisees to be part of our family.
Dulce Café
These well-known coffee shops can be found in captive markets such as a number of private hospital groups as well as in a variety of Shopping Malls throughout South Africa and Namibia, offering a variety of speciality coffees, blended drinks and delicious fare for the whole day.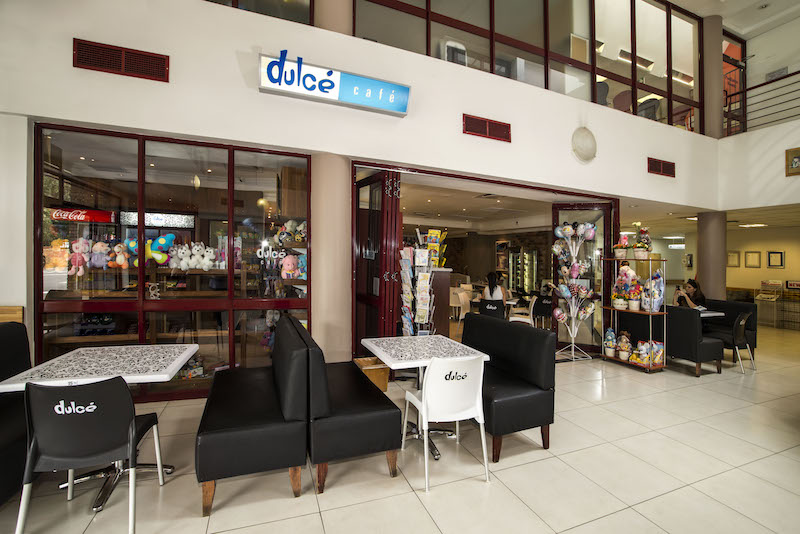 Our brands are quite simply recognisable right across the country. Having successfully developed in captive markets, we are pursuing selective shopping centres and due to landlords recognising the success of our stores in captive markets, they are now wanting to attract this concept to their centres.
We have a passion for good coffee, good food and the security of a well set-up owner-managed business. Becoming a franchisee is an opportunity for potential owners to build a lifestyle business that allows them to put ideas and energy to work for themselves in their own community while making friends, good conversation and a healthy profit.
The Dulce Café keys to success are simple:
great location, 
commitment to a high-quality menu, 
profitability, 
speedy yet relaxed service, 
clean store, 
the friendliness of a big smile
and a recognised and trusted brand.
Our pledge to you the franchisee
There are four pillars that provide the foundation for launching your successful business
Fully comprehensive training for all aspects of the business including coffee and food preparation, sales/marketing and financial assistance. Full support is provided prior to opening the doors of your new store together with ongoing support with regular visits from our head office personnel to ensure that you maintain the systems implemented upon opening.
From bean, to roast and brew, the signature blends of coffee offer a superior quality of product to service your customers. Our franchisees are encouraged to visit our Wiesenhof Roastery in Heidelberg where we source beans from across the world and roast a variety of blends to enjoy throughout all our stores – 100% Arabica beans
You are invited for a personalised visit with the senior team at HQ to feel comfortable before embarking on your journey. This team will support you in the future and in every phase of your business development and operations.
An established group that gained trust by the public in our stores and trust between franchisee and franchisor.
What makes us different?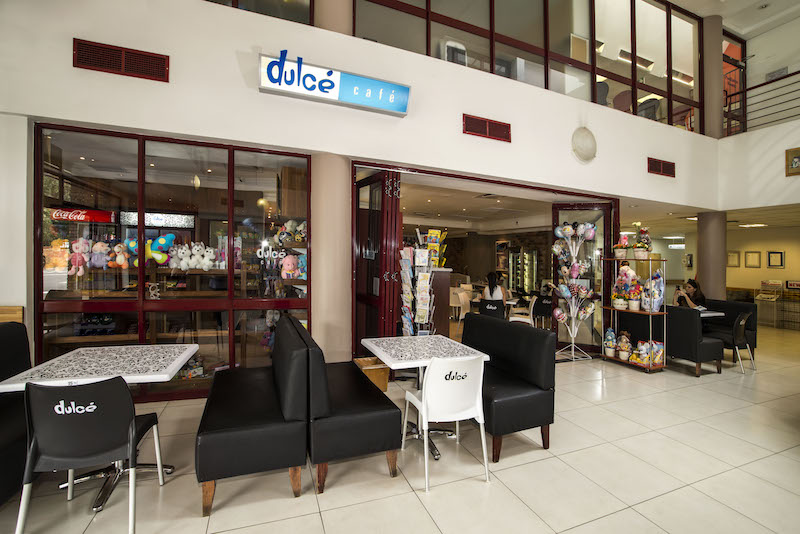 We are one of the biggest privately-owned coffee shops in the country. What further differentiates us is the fact that most other groups rely on outsourced coffee roasters, where we have our own in house roastery, first and foremost looking after our coffee shops and then other customers.
We offer concepts that suite the needs of the prospective franchisee and offer various sized franchise opportunities – from entry level to fully fledged stores with liquor licences (if required).
We have various sites on offer from landlords (South Africa and Namibia), but we encourage potential franchisees to contact us with sites suitable for our successful brands.
Considering filling your cup with a successful brew? Contact us.
Locations
Total Investment:

R500 000 – R2 400 000

Contact

Total Investment:

R500 000 – R2 400 000

Contact

Total Investment:

R500 000 – R2 400 000

Contact

Total Investment:

R500 000 – R2 400 000

Contact

Total Investment:

R500 000 – R2 400 000

Contact

Total Investment:

R500 000 – R2 400 000

Contact

Total Investment:

R500 000 – R2 400 000

Contact

Total Investment:

R500 000 – R2 400 000

Contact

Total Investment:

R500 000 – R2 400 000

Contact

Total Investment:

R500 000 – R2 400 000

Contact