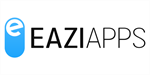 Eazi Apps - Mobile Apps for Business Franchise
Deliver cost-effective, well-crafted iPhone, iPad, Android and Mobile Web Apps to businesses without any technical or design experience.
Finance requirements

Total Investment:

£7,995
Profile

Launch Your Own Mobile App Business!
You can generate a serious recurring income building mobile apps for local businesses without any technical experience!
The app market has achieved 25% annual growth and smartphone sales have broken the billion barrier. This is your opportunity to build the wealth and financial security you have always wanted and profit from the fastest growth market in history.

Leverage our global brand and innovative technology to earn a serious recurring income without any technical experience.
Starting your own business couldn't be simpler with our professional training programme, business mentoring, and industry leading marketing launch pack.

With powerful technology and ongoing support, you can build a profitable business in an untapped growth market.
"UK consumer spending on mobile is to top £53 billion by 2024. Less than 3% of retailers believe their business is at the cutting edge when it comes to being mobile ready and a further 70% said they did not currently offer a mobile website or mobile app for consumers." – Barclays
Why Eazi-Apps?
Low start-up costs and low overheads
Work when you want and where you want
No technical or design experience required
Huge market with high earning potential
Proven business model with residual income
All you need is a computer, a phone and your energy
The Turnkey Package
Professional Training Programme

Kick-start your business with 2 days comprehensive training at the University of Leicester or through our on-line classroom.

Substantial Income

Generate a substantial and repeat income in an untapped growth market with no geographical limitations.

Marketing Materials

Access professionally designed library of editable marketing collateral and lead generation website.

Our Technology

Build powerful apps for local business with innovative features without any technical experience.

Dedicated Support

Benefit from telephone and email support and our new one-to-one partner mentoring programme.

We Do The Heavy Lifting

Leverage our global credibility, client testimonials, demonstration apps, and approved app developer status.
Partner Mentoring Program
Start your mobile app business with the support of an established Eazi-Apps network member
As part of our ongoing commitment to the success of our global network, we are pleased to announce the launch of our new 6 week, one-to-one 'Partner Mentoring Program'.

After completing your 2 day training programme, you can schedule in business mentoring with an experienced Eazi-Apps network member. From building your first app, to managing your clients, we are there to support you every step of the way.
What Our Licensees Say?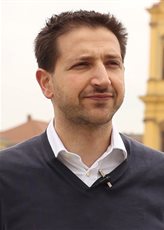 "Eazi-Apps is the great opportunity I was looking for to change my life! Thanks for Eazi-Apps I am now my own boss and I run an innovative business in a fast growth market. I learned so much from the two days training about apps, marketing, sales and business management! I also received a lot of materials, but the most important thing I received is a system that works. It is innovative and dynamic and really competitive."
- E. Reolon - Eazi-Apps Licensee

News
Eazi-Apps launches 18 businesses in North America | Major US fitness brand provides video testimonial

15 May 2017

Eazi-Apps is pleased to present 9 Rounds Gym review of their new mobile app. The 9 Rounds Gym mobile app was built by one of Eazi-Apps eighteen new North American partners who are building apps for small business across the US and Canada. Based in Rochester, Minnesota, 9 Rounds Gym specialises in ...